November 15, 2021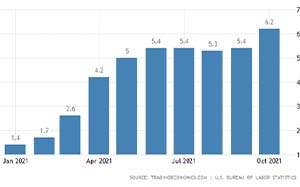 The Federal Reserve (Fed) and Biden Administration cautioned earlier this year that rising inflation was to be expected and that it was transitory in nature. While they did not choose to provide guidance for what constitutes a transitory period, it is, by definition, not to be thought of as permanent. As the months and quarters tick by, it is clear the inflation we are experiencing extends beyond a purely transitory rebasing of prices and disrupted supply chain phenomenon.
(more…)
Comments Off

on "Transitory" Inflation is Proving Stubbornly Persistent
August 12, 2021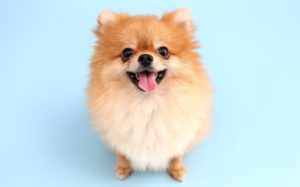 Last quarter, we took a look at inflation and taxes as rising concerns, and why they may not derail the stock market recovery. Since then, tax hike fears have moderated a bit, but that is a topic still very much in flux. Conversely, inflation concerns have accelerated as we've seen year‐over‐year inflation hit 5.4% as measured by the Consumer Price Index (CPI‐U). While admittedly alarming, upon deeper inspection, it is more like a small dog, more bark than bite, so far.
(more…)
Comments Off

on Inflation: Headline‐worthy or Just a Headache?
May 4, 2021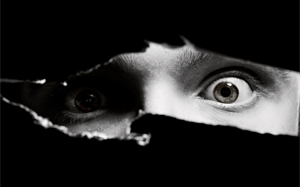 A little over a year ago, just before COVID-19 was coming into focus, the economy and stock market seemed to have the "IT" factor.  The global economy was improving, trending toward synchronous growth.  Unemployment rates, inflation levels, interest rates and taxes were historically low – at least by modern standards.  By most measures, the early 2020 economy and stock market could do no wrong.  They had a certain je ne sais quoi that was hard to put a finger on, but it was undeniably working…you could say it had the IT factor.
(more…)
Comments Off

on The "IT" Factor