Wealth Management Company – Irving, TX
About Cadent Capital, LLC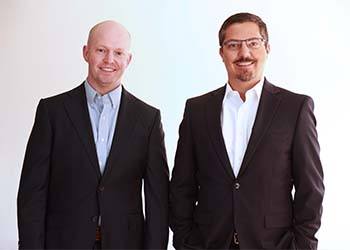 Cadent at a Glance
Assets Under Management: $550 million to date

Location:

Irving, TX

Compensation Structure:

Fee-Based

Human Capital:

6 full-time professionals

Ownership:

100% Employee-Owned
Getting to Know Cadent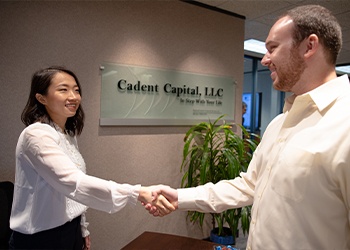 We are a boutique financial management company that works with a select group of successful people. Our best clients challenge us. They have unique situations that require the combined knowledge and experience of our entire team. At the same time, they value our expertise. Most importantly, they realize significant wealth is about much more than investment returns.
This is what Cadent Capital is all about.
Our team is integrated and independent. When you have a relationship with one of us, you have a relationship with all of us. While we are supported by the world-wide resources of Raymond James & Associates, we are autonomous. Our fee-based approach empowers us to always put your interests first, and we make money by helping you accomplish your financial goals.
We are uniquely-positioned to help guide you through every stage of life.
For us, planning is crucial. Being prepared is key. We are methodical, yet creative. Over the past 30 years, we have seen a lot, and we incorporate these experiences into every relationship. Whether it is developing a plan to eliminate the debt accumulated from multiple degrees or devising a tax minimization strategy for the upcoming sale of a significant asset, we are at your side. Working together, we will augment your vision for the future with a plan that helps you get there.
Thank you for taking the time to visit our website. We realize your time is valuable, and we appreciate your interest in learning more about Cadent Capital.
The Present & Future of Cadent Capital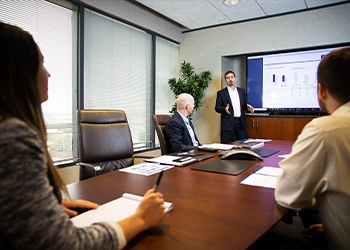 Early 2020 saw a big change in Cadent Capital's leadership as two of our Founders, Tom McIntire, and his wife Lynn enthusiastically passed the business on to Taylor Steele and Casey Kupper. They are thrilled Cadent will be led by 2nd generation internal owners who truly understand the core values and basic approach to business that have become our hallmark.
Both Taylor and Casey have been working with our clients for years, and they have decades of financial planning ahead of them. They realize how important it is to help each client build better futures by making better decisions, and they look forward to growing their already existing relationships as well as forming new ones.
History of Cadent Capital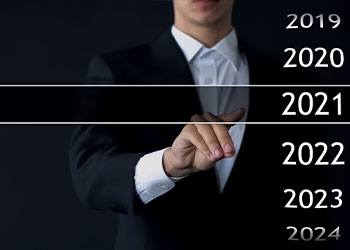 Unknowingly, the cornerstone of Cadent Capital was laid more than 55 years ago. It was during his childhood that our Founder, Tom McIntire, would use the silver dollar he received in his Christmas stocking to buy candy. After a few trips to the store (and a lot of candy), he realized the reward was fleeting. The candy was tasty, but he quickly had nothing to show for it. It was during this same time that he often overheard his parents arguing and fighting about money.
Fast forward about 25 years, and Tom had traveled the world in field operations for the oil industry and earned his MBA from the Harvard Business School. By then, he had accomplished one of his life goals; financial independence. He was at a point where he did not have to work. This gave him a moment to reflect on what he really wanted to do.
He remembered those feelings from his childhood and compared them with his current situation. This profound contrast helped him find his true calling. In 1992, Tom started his career as a financial planner with a singular focus – helping others achieve the independence and confidence that comes with financial security.
After working as an independent contractor within a Raymond James branch, he decided to strike out on his own in 2011. Wanting his new business to be perfect, he worked on his own for years. Fortunately, over time, his business grew and he needed to add people around him. Tom cherry-picked the profession for folks who were smart, ethical, service-oriented, and entrepreneurial. He believed that these were the core traits of his best clients, and he wanted the beliefs and values of his team to correspond. So, in 2004, Taylor Steele became his employee and future business partner.
Tom always believed his wife, Lynn, would be an excellent advisor and encouraged her to join the profession which she did in the late 90s with another team. In 2011, they joined forces, and the 3 partners officially formed Cadent Capital. Later, in 2014, Casey joined the team and was officially invited to become a partner in 2018. Thanks to their combined efforts, Cadent Capital has become what it is today.
Those lessons learned in Tom's childhood form the foundation of Cadent Capital. He is extremely proud to have built an organization that has helped more than 130 families become stewards of a level of wealth and security that minimizes the need to argue about money and makes it possible to buy as much candy as they want. Today, he's more than confident about leaving the future of the business in the very capable hands of Taylor and Casey.