Wealth Management Services – Irving, TX
What We Do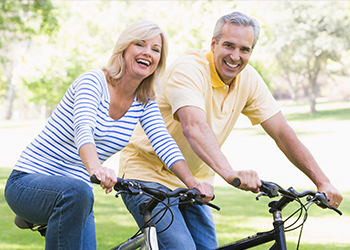 Our comprehensive approach to managing wealth includes a consultative process to ensure we address all aspects of your financial life. It gives us an opportunity to learn about you personally, such as your attitude toward investing and your tolerance for risk. We consider your current financial picture, explain our strategic approach behind the investments we make and draft recommendations for moving ahead.
Rather than focus only on investments, our goal is to see the bigger picture. There are countless ways to manage money, but our approach is to take it all into consideration. Are all of your assets liquid? Probably not. Each situation requires a different approach and solution. That's where Cadent Capital is able to separate itself – our ability to adapt and innovate is unmatched. Learn more about our wealth management services in Irving, TX on this page.
"Know what your customers want most and what your company does best. Focus on where those two meet."
- Kevin Stirtz
Wealth Management Score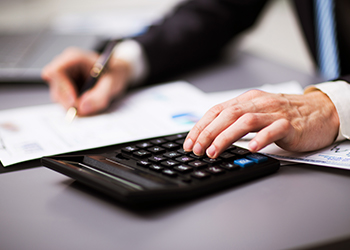 What is wealth management? Wealth management is a combination of integrative variables, each with individual approaches, that combine to make up your overall assets. We understand that everyone has strong and weak points in relation to their financials. That's OK! Our wealth management score provides unique insights into where you stand overall. That's where Cadent Capital comes in.
We not only will work on your weak points but work to maximize your strengths as well. It's never a one-size-fits all approach. By utilizing the tool below, the 18 different components will be taken into account to provide your score. Contact us to learn more about next steps.
Integrated Approach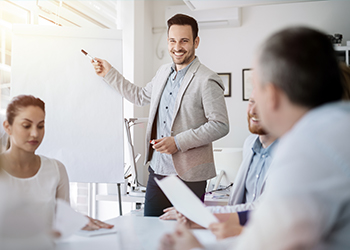 To some, an integrated approach is a buzzword thrown around to create an illusion of teamwork. At Cadent Capital, it's at the core of everything we do. Our team consists of six professionals from a number of different backgrounds and disciplines. We have the letters behind our names to prove it. Our philosophy has always been to examine all possible avenues and develop an approach that goes down to the granular level of details. With no stone left unturned, our clients trust that we are making solid decisions every step of the way.
While we may not be looking to take on a large number of clients per year, we are always looking for clients who are more interested than seeing the big picture than in quick, risky returns.
Our Process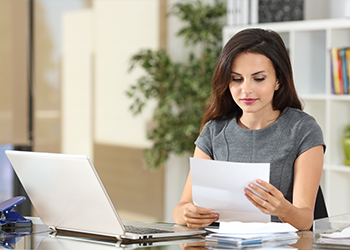 Our service capabilities extend beyond just financial planning or managing investments, and encompass all the financial needs and events in your life. We help you prepare for every step along the way – from funding a college education for your child to preparing for retirement.
Along with taking your lifestyle and personal goals into account, we are also able to help your business thrive in a consistently growing and competitive state. While our team of professionals are always available and able to assist our clients, we oftentimes bring in extra counsel and advice from industry leaders to make sure we are at the top of our game.
Asset Management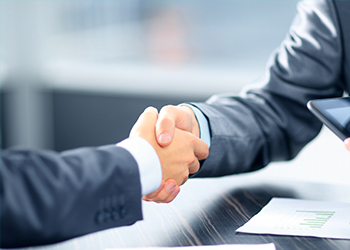 Our client-focused approach is to custom-tailor an investment plan to each client's unique needs. This customized solution is monitored for performance and suitability to the changing economic environment. The investments are also reviewed during face-to-face meetings with our clients to ensure they are appropriate for their evolving objectives and coordinated with their total financial plan.
Portfolio construction begins with an assessment of one's risk tolerance and a clear definition of financial goals. Along with other unique client information that we gather (such as tax bracket, spending needs, legal considerations, etc.) we create an Investment Policy Statement that further specifies a suitable portfolio target rate of return and strategic asset allocation. Once this written investment management framework is approved, we construct comprehensive portfolios with investments that are both suitable in theory and acceptable by our clients. The objective is to position portfolios to attempt to achieve targeted returns, manage risk exposure, and provide income and liquidity, all with high attention to tax efficiency and keeping costs low.
As so much is ever changing, we analyze and communicate results through personal performance measurement reports, allocation analytics, quarterly letters and face-to-face review meetings. While we strive for long-term consistency, we expect that occasional manager changes, assets rebalancing, gifting strategies and other matters will require regular action and coordination with our clients. Overall, ours is a very client-centric investment management approach.
*Investing involves risk and you may incur a profit or loss regardless of strategy selected, including diversification and asset allocation.
Retirement Planning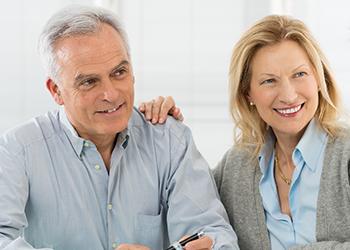 Congratulations. You're here because you know the person that matters most in your retirement planning is you. And no matter what stage you're in – early in your career, actively contemplating retirement or already retired – we're here to help.
Whether you have a retirement plan through the company you're working for, or, you need help navigating getting one started with a company you founded, we have the resources available to help you succeed.
Use these resources and tools to learn more about the risks and concerns you'll face – as well as the opportunities – as you make your retirement plans. Simply click on the buttons below that best represents where you are in your retirement planning process and follow the steps.
Calculators
Monthly Income Estimator
How Much Do You Need to Retire?
Is Your Plan on Track?
Is a Traditional IRA Right for You?
Roth vs. Traditional IRA
Required Minimum Distribution
How Important is Social Security?
Questionnaires
Worksheet: Solving the Retirement Puzzle
Risk Tolerance Quiz
Legacy and Estate Planning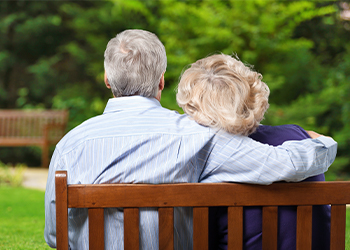 One of the greatest rewards of wealth is being able to share it with others. You've taken care of your own needs and wants, but it takes prudence and planning to make sure your loved ones and favorite charities last for generations. Having an estate plan to control the distribution of your assets benefits you, your family and the causes you care about and can help you mitigate potential pitfalls in the future.
We have the resources to customize a plan that not only helps protect your assets but also helps you share your wealth with the people and charities you care about most.
We care about the causes and organizations that our clients work with. Cadent Capital takes company pride in being involved in the community and helping others do the same.
Learn More About Legacy & Estate Planning
Insurance and Annuities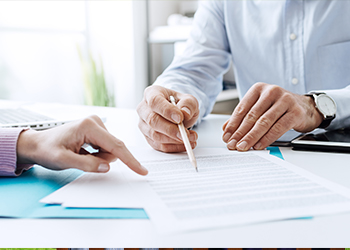 Because insurance protects you from the unexpected, it plays a crucial role in your comprehensive financial plan. Raymond James provides a wide array of quality insurance alternatives that can offer an important layer of safety for you, your family and your business.
Knowing what you are potentially liable for in a worst case scenario is only part of our insurance strategy. Separating personal from corporate liability, how you're structured and what that means for your coverage and understanding the consequences of being uninsured for different aspects of your business will all be discussed at length to ensure you are completely informed about all options.
Tax Planning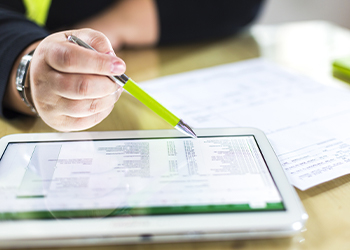 To some, Tax Day means April 15th. To us, Tax Day is every time we sit down to look at your overall resources. Making sure our clients understand their taxes, regulations and codes is vital to our overall approach to wealth management. Our team of professionals has the advanced training and certifications to fully understand the intricacies of tax regulations, regardless of industry or bracket.
With a fully-integrative approach, combined with partnerships with lawyers who understand the always changing tax regulations, our individualized approach to tax planning will be 100% customized to your lifestyle and goals to reduce your tax burdens.
*Neither Raymond James Financial Services nor any Raymond James Financial Advisor renders advice on tax issues, these matters should be discussed with the appropriate professional.
Charitable Giving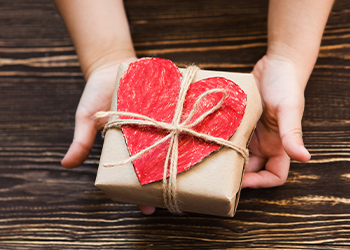 Your business is thriving and you now are at the point you're able to give back and help others. Charitable giving and philanthropy are core concepts of a larger comprehensive approach to financial planning. How much should you be donating? What can you write off? Are there limits to how much I should be giving? We can help answer every question you have.
Not only will you feel good about helping others, but you can feel good knowing that there is a calculated approach. Your mindset will be able to transition from "How?" to "How Much?"
Learn More About Charitable Giving
Corporate and Executive Services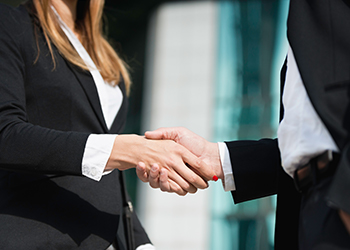 Executives at publicly traded companies face many unique challenges when managing their personal financial plans. The stress of having to make numerous financial and company decisions and worrying about the financials of others can cause some to lose focus on their own personal wealth strategy.
Our team specializes in providing consulting services to successful corporate executives on a variety of issues that are unique to their situations.
Concentrated Stock Positions,
Equity Based Compensation,
Regulatory Requirements / Forms Filing,
Company Trading Policies and,
Additional Corporate Solutions.