Financial Planning Company Differentiators – Irving, TX
How We Are Different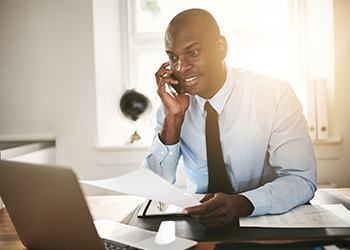 At Cadent Capital, we want to do more for you. Wealth management is a journey, and each step is an opportunity to make an impactful decision on accumulating, investing, and sustaining your wealth. Our team wants to be there with you in those decisions. From the beginning, we take an immersive approach to get to know you, your goals, and your lifestyle, so we can develop a personalized wealth management plan that will help guide our journey together.
Who We Work With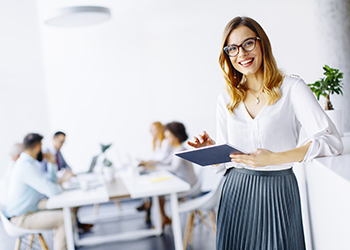 Our goal at Cadent Capital is for you to become and feel like a part of our family – a family that you can trust and rely on for all of your important decisions. All good decisions come from a team that works together, and that mindset will start at the beginning. Our approach is different. We've built a strong team that puts you in the center in everything we do and works together for your future. During the onboarding process, we strive to truly to get to know you and what is most important to you; while you are interviewing us, we are interviewing you. We want our involvement in your journey to be genuinely impactful, and we make sure we are the right fit for your planning needs. This diligence motivates how we choose to bring on new clients to our practice and allows us to continue offering excellent service to each individual and family we serve.
Team Approach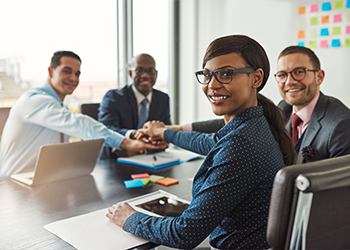 We take a team approach to serving our clients. Each of us at Cadent Capital will comprise your team. And much like we want to build a strong team with you, we want to leverage the full capacity of our strengths and abilities at Cadent Capital to provide you with a depth of knowledge for the variety of decisions that you encounter in your financial life. Engaging a team of planners with various backgrounds will elevate the opportunity for the most informed decision-making.
"The measure of success is not whether you have a tough problem to deal with, but whether it is the same problem you had last year."
- John Foster Dulles
360 Degree Planning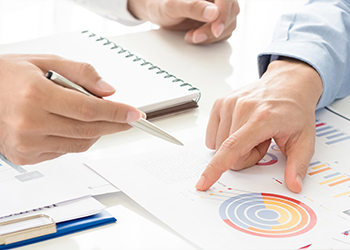 Just like fictional Colonel John "Hannibal" Smith, we love it when a plan comes together. We have developed a thorough wealth management consultative process to better onboard our new clients and get off and running quickly. From your initial "Discovery" meeting, we take your goals, lifestyle, assets and liabilities into consideration and turn them into an investment plan. Leaving no stone unturned, our comprehensive approach will have you covered.
Advanced Certifications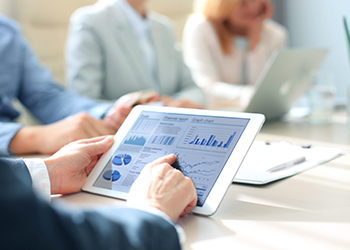 When someone is sick, they often reach out to a medical provider with advanced education and experience. Taking the time to learn more about your craft is not only vital to your own personal success, but it signals to others that you have a passion for helping and educating others. We take the same approach to wealth management and financial advising.
To give the best advice possible, you need all the facts. Our team has spent countless hours and dollars on gaining specialized knowledge in their fields. If you think the letters below are impressive, wait until you get to talk with us!
Stewardship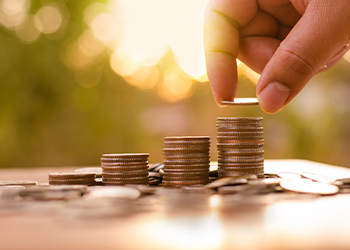 What's the key to receiving good advice? It all depends on the source. We advise our clients based on how we would handle our own wealth and assets. Using this perspective, we exhaust all options and look at all angles before making any recommendations. Our goal is to build long-term partnerships with our clients and establish results and success to facilitate trust.
As stewards, our job is to not just supervise your wealth and portfolio, but to help protect is as well. As part of any successful relationship, clear, honest communication is key. Our job is not to tell you what you want to hear, but rather, what you need to hear. If you're looking for "a quick buck," then our team may not be a great fit. While we certainly will give advice on how to help maximize your investments, protecting the assets and wealth you already have is critical to your long-term plan.
"When money realizes that it is in good hands, it wants to stay and multiply in those hands."
- Idowu Koyenikan
Tax Efficiency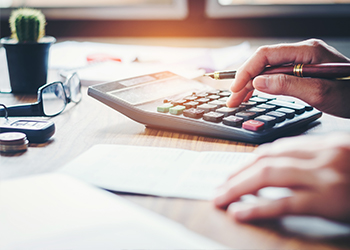 In order to lower your tax burden and liabilities, we consult lawyers and insurance agents to make sure there is no option left on the table. Taxes don't have to be stressful. You don't have to dread Tax Day. Our goal is to help you prepare for any and all outcomes.
While we are familiar with the tax provisions of the issues presented herein, as Financial Advisors of RJFS, we are not qualified to render advice on tax or legal matters. You should discuss tax or legal matters with the appropriate professional.
Fee-Based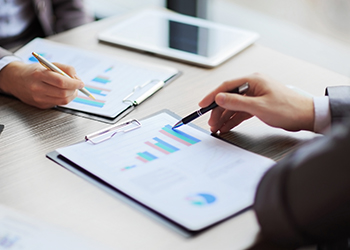 Why have we chosen a fee-based compensation system? We take our fiduciary responsibilities seriously. A fee-based system lowers the amount of potential conflicts of interest and makes sure we are looking at all avenues, rather than certain products or services that provide additional value for us, but not for our clients. Additionally, our comprehensive approach to wealth management and financial advising would be hampered by partnerships or agreements that limited our ability to explore all options. Our goal is to never accept the status quo and neither should our clients. By fully understanding our fees, you'll have an even greater grasp of your overall financial plan.
In a fee-based account clients pay a quarterly fee, based on the level of assets in the account, for the services of a financial advisor as part of an advisory relationship. In deciding to pay a fee rather than commissions, clients should understand that the fee may be higher than a commission alternative during periods of lower trading. Advisory fees are in addition to the internal expenses charged by mutual funds and other investment company securities. To the extent that clients intend to hold these securities, the internal expenses should be included when evaluating the costs of a fee-based account. Clients should periodically re-evaluate whether the use of an asset-based fee continues to be appropriate in servicing their needs. A list of additional considerations, as well as the fee schedule, is available in the firm's Form ADV Part II as well as the client agreement.