Community Involvement - Irving, TX
Cadent Capital in the Community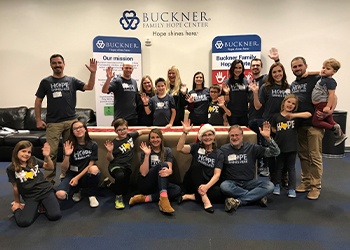 Our approach at Cadent Capital can be boiled down to a simple phrase: always do more than what is expected. That's why, in addition to doing everything we can to ensure that our clients are successful, we also dedicate a lot of time to safeguarding the long-term success of our community.
We frequently partner with several organizations that provide support for those who need it the most. Buckner Family Hope Center in West Dallas is one such organization that offers critical resources to underprivileged families so they can stay together and mentally/physically healthy. Each year Cadent Capital partners with Buckner Family Hope Center to provide aid for anything from sponsoring group events to participating in their holiday Market Exchange, a celebration and gift exchange with the families who have participated in the family strengthening programs. It's programs such as this that give our team the opportunity to give back and strive to accomplish our goal of doing more.
*Raymond James is not affiliated with the entities mentioned herein.