Wealth Manager – Dallas, TX
Tom McIntire, CFP®, CLU®, CFA
Think of Tom as the Yoda of wealth management. While more handsome and slightly taller, Tom's wisdom and calm demeanor mirror that of the most respected Jedi Master.
From his life experiences to his education to his uncommon ability to separate emotion from thoughtful decision-making, Tom possesses a truly unique blend of skills and knowledge that benefits each of our clients. Most importantly, it is his willingness to teach and share that makes Tom such a wonderful resource for clients and coworkers.
One Piece of Advice
"Emotion is the enemy of the successful investor. Wealth is most often and most reliably built over a lifetime of making common-sense decisions."
Why I Became a Financial Planner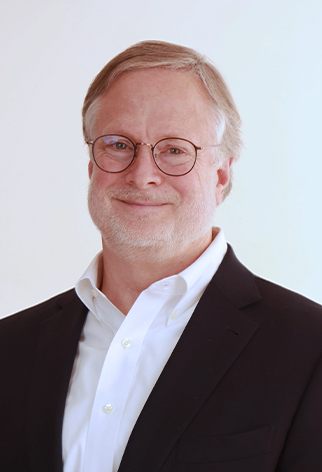 Like many, Tom grew up in a family where financial pressures were a constant source of friction and conflict. These episodes were burned into his memory, and he vowed at an early age to do whatever possible to build financial independence for himself and his family. While pursuing his engineering degree Tom completed a half dozen elective courses in economics, accounting, management and finance, where he was hooked by the wealth building magic of compound interest.
As a young, single engineer and operations manager for the oilfield services company Schlumberger, Tom worked in the most remote areas of Africa, Mexico, Central America and Asia. He was able to save a large portion of his earnings and was encouraged by his father to learn more about financial planning and investing. Tom's lifelong quest for excellence in all things eventually led him to earn an MBA and to consider a career in helping others achieve that liberating feeling of financial security.
My Career & Credentials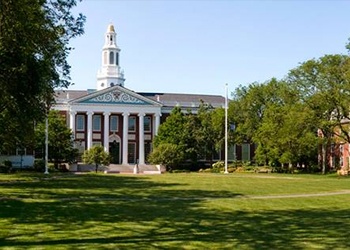 There are not too many CERTIFIED FINANCIAL PLANNER™ professionals with an undergraduate degree in electrical engineering from the University of Texas, with highest honors. There are even fewer who combine this degree with global business experience and an MBA from Harvard Business School. However, it is this diversity of experience along with his insatiable appetite for knowledge that got Tom moving toward a career in financial planning.
When Tom was in his early 20's he hired a financial planner to help him manage the savings he was accumulating while working overseas. His adviser engaged Tom in setting long-term goals which sparked a strong curiosity in investing to achieve those goals. After earning his graduate degree and working a couple more years in Asia he relocated back to his hometown of Dallas and started the financial planning practice that grew into Cadent Capital.
Tom has taught his peers in the Financial Planning Association, and he has lectured to students in the CFP® programs at the University of Dallas and Southern Methodist University. For seven years he flew to Charlottesville, Virginia to grade exams for the Chartered Financial Analyst designation. Tom is often quoted in the press, and he has been named a D Magazine "Best Financial Planner" every year since the award's inception.** He was named to the Financial Times 400 Top Financial Advisers in 2018 and 2019. Tom is a past president of the Financial Planning Association of DFW. In 2016 he received the Honors Award from the FPA of DFW in recognition of the contributions and commitment made to the financial planning profession and the FPA.
**D Magazine asks every wealth management firm and team in the Dallas-Fort Worth chapters of the Financial Planning Association® and the Investment Management Consultants Association® to tell them about their practice. The final list is selected based on these criteria: top firms or teams must have total assets under management for individual clients of at least $100 million; a 95 percent client retention rate in the last two years; no current disciplinary action; and at least five years of experience. They must also be a fiduciary for their clients, and their compensation model cannot be commission-based. A panel of esteemed local wealth managers reviews the final list. Neither the firms nor their employees pay a fee to D Magazine in exchange for inclusion in the list. Inclusion on the list is no guarantee as to future investment success. Raymond James is not affiliated with D Magazine. The inclusion of a financial advisor or practice on the list should not be construed as an endorsement of the financial advisory practice by the D Magazine.
** The FT 400 was developed in collaboration with Ignites Research, a subsidiary of the FT that provides specialized content on asset management. To qualify for the list, advisers had to have 10 years of experience and at least $300 million in assets under management (AUM) and no more than 60% of the AUM with institutional clients. The FT reaches out to some of the largest brokerages in the U.S. and asks them to provide a list of advisors who meet the minimum criteria outlined above. These advisors are then invited to apply for the ranking. Only advisors who submit an online application can be considered for the ranking. In 2018, roughly 880 applications received; 45.5% (400) were selected for the final list. In 2019, roughly 960 applications were received and 400 were selected to the final list (41.7%). The 400 qualified advisers were then scored on six attributes: AUM, AUM growth rate, compliance record, years of experience, industry certifications, and online accessibility. AUM is the top factor, accounting for roughly 60-70 percent of the applicant's score. Additionally, to provide a diversity of advisors, the FT placed a cap on the number of advisors from any one state that's roughly correlated to the distribution of millionaires across the U.S. The ranking may not be representative of any one client's experience, is not an endorsement, and is not indicative of advisor's future performance. Neither Raymond James nor any of its Financial Advisors pay a fee in exchange for this award/rating.
Life Away from the Office
Not surprisingly, Tom pursues his interests outside of financial planning with similar dedication and attention to detail. In service to the larger community, Tom has been a member of the Rotary Club of Dallas since 2007, and served as Chairman of the Dallas Rotary Club Foundation.
Tom and his wife, Lynn, enjoy visiting their two adult sons (in Brooklyn, NY, and Austin, TX) and their granddaughter Reese. Tom also enjoys hiking and long bicycle rides.
Tom is not all about work. Just ask him about his Goldendoodle, Chewie, or about the latest post on CoffeeGeek.com, and you will see a side of him that few people see. He can talk single origin beans, coffee grinders and brewing machines with the best of them, and Tom's emotional side is immediately evident when playing with or talking about Chewie's character and brilliance!
At the end of the day, Tom's success is built on a set of basic principles – associate with the best people, work hard and deliver an outstanding value. Simple principles that even Yoda could live by.