Wealth Manager & Principal - Irving, TX
Taylor Steele, CFP®, CLU®, AIF®, EA*
Some people find their calling early in life. While still in elementary school, Taylor took great pleasure in starching and ironing his dollar bills. To him, it was simple. Everyone preferred crispy currency. This focus continued as Taylor started his own Roth IRA at age 16. In addition, he made the "easy" decision to forgo having his own car (instead electing to share one with his parents) so he could bank the savings.
While it took a while for him to identify financial planning as his actual career, there is no doubt Taylor was cut from the cloth that makes him the perfect partner on your wealth creation and management journey
One Piece of Advice
"I was fortunate to start saving at an early age, but it's never too late. Building wealth is a marathon and not a sprint."
Why I Became a Financial Planner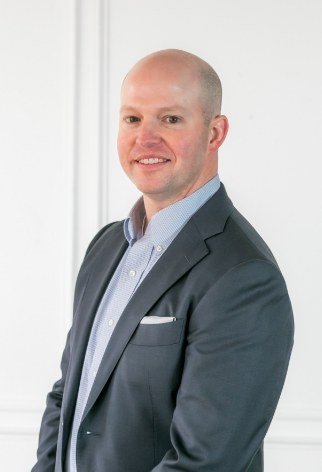 Taylor grew up around businesses dealing with money. His father was in banking before starting his own payroll service while Taylor was still in high school. It was at this point that Taylor learned first-hand the value of a paycheck, and he worked with his entire family to help the business grow.
Even before becoming the 4th of 12 members of his family to enroll at Baylor University, his experience in the "family" business made it clear to Taylor that he wanted to own and operate his own business. He just did not know what kind of business it would be.
However, a couple of accounting courses quickly convinced him that looking ahead and planning for the future was much more fun that trying to reconcile the past. About this same time, Taylor met Dr. Tom Potts who led the Financial Services & Planning Program at Baylor. Taylor was intrigued and very impressed with the track record of success. The program allowed students to prepare and to sit for the CERTIFIED FINANCIAL PLANNER™ exam as part of the core curriculum. And it boasted one of the highest success rates in the United States.
It was at this point that Taylor knew he found his official calling and welcomed the challenge of earning his Outstanding Student in the Major even before receiving his college diploma.
My Career & Credentials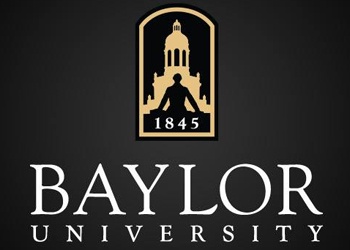 Armed with his CFP® certification and Baylor diploma, Taylor went to work with Tom in 2004. Immediately, he knew he made the right decision and continued his love of learning by earning numerous, advanced credentials. Along with his expertise in life insurance, fiduciary responsibilities when providing advisory services, Medicare and social security; Taylor is one of very few financial planners to also earn the Enrolled Agent designation with the Internal Revenue Service.
Along with his commitment to bettering himself, Taylor has dedicated countless hours to improving the profession. He served 8 years on the board of the DFW chapter of the Financial Planning Association including a year as President. He has served on the board of the Dallas Estate Planning Council. All of these efforts have earned Taylor numerous awards and recognition from his peers and other recognized publications. He can regularly be found on D Magazine's list of "Best Financial Planners in Dallas."** Also, he was a featured contributor to the Dallas Morning News Expert Advice blog. Taylor was elected as recipient by his peers of the FPA "Young Guns" Award.
*Taylor's activities as an enrolled agent are independent of Raymond James.
**D Magazine asks every wealth management firm and team in the Dallas-Fort Worth chapters of the Financial Planning Association® and the Investment Management Consultants Association® to tell them about their practice. The final list is selected based on these criteria: top firms or teams must have total assets under management for individual clients of at least $100 million; a 95 percent client retention rate in the last two years; no current disciplinary action; and at least five years of experience. They must also be a fiduciary for their clients, and their compensation model cannot be commission-based. A panel of esteemed local wealth managers reviews the final list. Neither the firms nor their employees pay a fee to D Magazine in exchange for inclusion in the list. Inclusion on the list is no guarantee as to future investment success. Raymond James is not affiliated with D Magazine. The inclusion of a financial advisor or practice on the list should not be construed as an endorsement of the financial advisory practice by the D Magazine.
Life Away from the Office*
Even more impressive than Taylor's commitment to the profession of financial planning is his connection with his family. He remains very close with his parents, brother and sister. At the same time, he has expanded his family to include his wife, Merrick; his two sons, Caleb and Andrew; and his in-laws who also live close by.
When not enjoying time with his family, Taylor loves coaching his sons in baseball and other sports. In fact, he considers a career change every time his beloved Texas Rangers are looking for a new manager. While he has yet to even get an interview, he continues to study the game and loves to attend Baylor football games during the fall. Last but not least, Taylor serves as a Deacon and has been on the finance committee at First Baptist Church in Arlington and can often be found trying to catch fish while relaxing on his family's property in East Texas.

*Raymond James is not affiliated with the entities mentioned herein.