September 23, 2021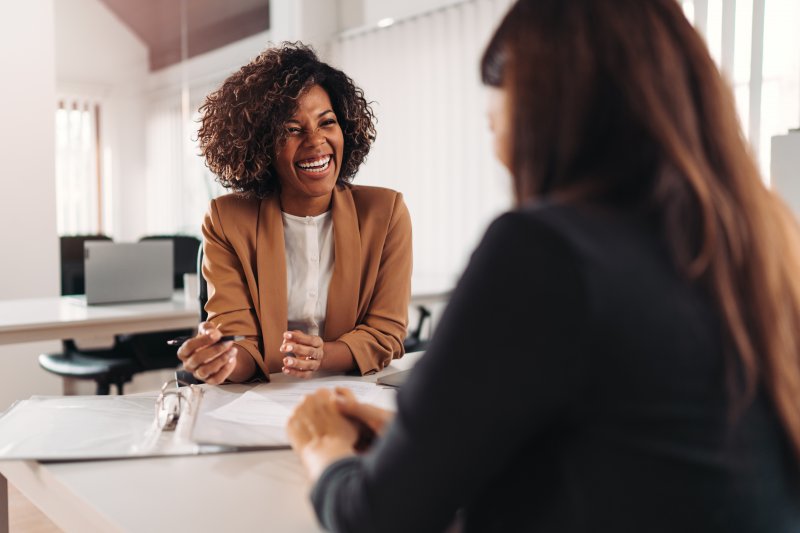 If you're considering entrusting your finances to a professional, you'll want to make sure you do your research. There are plenty of individuals who will vie for your business, promising to work in your best interest, but it's important that you take the time to weed out the good from the bad. When planning a meeting with a promising advisor, you may feel uneasy about what to ask. Before your appointment, spend some time thinking about what it is you want from a financial advisor, and consider asking to ask these 5 questions to help you determine if who you're hiring is right for you.
What Are Your Experience and Qualifications?
Choosing a professional who has the educational background as well as the work experience, training, and additional certifications and/or licenses is essential. Because the term "financial advisor" is quite broad, finding someone who specializes in a particular area (i.e., financial planning) can be an even bigger asset. There are various websites and forms you can use to determine the status and record of a potential advisor, which can be helpful in your search.
Are You a Fiduciary or Non-Fiduciary?
Do you want an advisor who looks out for your best interest or one who will recommend products that will lead them to receive the highest commission? Most clients want someone that will act as a fiduciary – someone who abides by a strict code of ethics and standards and won't just try to increase their bottom line. Instead, a fiduciary will provide recommendations that best align with your interests and goals, no matter how little or big the advisor's commission.
How Often Will We Meet?
Every practice and financial advisor has its own stipulations, but it's important you know how often you'll be able to meet with them to discuss your financial plan and portfolio. While checking in once a year to discuss strategic plans is sufficient, you will want to find out how you should go about alerting them to sudden life changes (i.e., career change, marital status) or financial emergencies as well as whether those conversations will incur additional fees.
What is the Payment Structure?
You don't want to leave your meeting without clearly understanding how an advisor will be paid. There isn't one particular payment structure, so you'll need to know the details. Are they commission-based, fee-based, or fee-only? The choice is ultimately up to you, but with a fee-based system, an advisor will look at all products and services, not just ones that benefit themselves or their company. While the fee will vary among advisors, some companies charge clients a quarterly fee based on their available assets.
How Will You Allocate My Assets?
If you give your financial advisor access to a certain amount of money, you want to know exactly how they plan to allocate your investment, right? Naturally, understanding the various risk factors is important, but your financial advisor should be able to explain the risks as well as why they are choosing certain investments for you. You need to be able to trust that they have a strategy you can feel confident sticking with as well as be able to have a conversation with them about that strategy.
About the Author
Casey Kupper, CFP®, CFA, CAIA® is a wealth manager with Raymond James and principal at Cadent Capital. As a CERTIFIED FINANCIAL PLANNER™ professional, and Chartered Financial Analyst (CFA) marks, he is also a Chartered Alternative Investment Analyst (CAIA®) is part of a team devoted to helping individuals make better decisions for the future. If you're ready to let us help you prepare a plan for your financial journey, call us at (972) 777-4991 or visit our website.
Certified Financial Planner Board of Standards Inc. owns the certification marks CFP®, CERTIFIED FINANCIAL PLANNER™, CFP® (with plaque design) and CFP® (with flame design) in the U.S., which it awards to individuals who successfully complete CFP Board's initial and ongoing certification requirements.
Managed accounts are charged Advisory Fees in addition to internal fees of investment company products, and should be evaluated when determining the costs of a fee-based account. A list of additional considerations, as well as the fee schedule is available in the firms Form ADV (Part 2A) as well as the client agreement. Please ask your Advisor to provide.
Comments Off

on Looking for a Financial Advisor? Here are 5 Questions You Should Ask