Wealth Planner – Irving, TX
Emma Cramm, CFP®
As an accomplished member of the Cadent team, Emma consistently moves the company forward in facilitating meaningful relationships and making them as fruitful as possible. She excels in coming alongside clients in significant life events – death, divorce, job changes, etc. She works with established clients whose financial matters are more complex as well as high-achieving clients aspiring to make the most of their early career growth.
In addition to Emma's duties as wealth planner, she leads and manages the onboarding process for new client relationships while strategically bringing in other team members for their areas of expertise. She also spearheads Cadent charitable efforts and the partnership with the Buckner Hope Center in West Dallas and My Possibilities. She is also responsible for all things fun: planning company birthday parties, happy hours, and client events as well.
One Piece of Advice
"When you know where you're headed, you're more likely to commit to disciplined habits on a daily basis. Oh, and…have fun!"
Why I Became a Financial Planner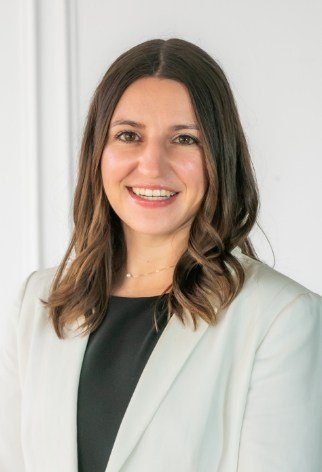 As the oldest of five siblings, Emma grew up in a competitive, hilarious and fun family, bouncing from one sporting event to the next, with lots of card and board games in between. The family enjoyed a comfortable lifestyle supported by her stay-at-home mom and dad who worked in corporate America. They were living the American dream, though the financial crisis of 2008 blindsided them.
Emma was in high school and vividly remembers the economic downturn that forced her dad's career change. It caught her and her family off guard, and she became disillusioned by the business world and fearful of money.
Out of this experience came a desire to build a strong life and help protect others from economic crisis. In her time at Texas A&M, Emma searched course work and career options that would make this possible. She found her way to the Financial Planning Program that was just getting started at the time. She pursued a spot, and arose as one of the top students in the program.
From there, her path was set, and she absolutely loved it. Combining her intelligence, work ethic, joy in serving others, and outgoing personality, Emma would help others build financial freedom.
My Career & Credentials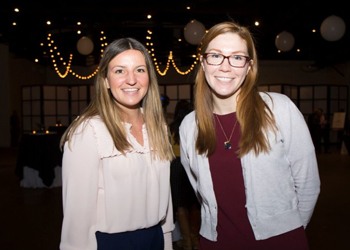 Emma has made strong and fast start in her career, eager to work hard and learn anything she can to benefit the lives of Cadent clients. She embarked upon the CERTIFIED FINANCIAL PLANNER (CFP) certification right out of college, and earned the credentials in March 2019. After accomplishing this, she began working towards earning the Chartered Financial Analyst designation – the most respected in the investment industry. She is a CFA Level II candidate after passing the Level I exam on her first attempt. She holds the Series 7 and Series 66 licenses with Raymond James Financial Services, Inc., as well as the Group One Life and Health Insurance license issued by the Texas Department of Insurance.
Along with the critical role she plays internally, Emma has embraced the opportunity to make a difference in the local community. She volunteers with Lake Highlands Young Life, and has mentored a group of girls since they were in 7th grade. She also leads a networking group for young women looking to make strong starts in their careers and finances. As a devoted former student, she is a founding member of the Texas A&M Financial Planning Advisory Board.
In addition, she is passionate about giving back to the financial planning industry. She volunteers both locally and nationally in the Financial Planning Association. She was Co-Chair for the DFW NexGen® group which fosters community for those early in their financial planning career, and coordinated the annual FPA DFW Career Day event from 2018-2021. She currently serves on the National FPA NexGen® Leadership Committee as co-chair for the annual conference that hosts financial planners from across the country. She has been featured in the Journal of Financial Planning, Advisor News, and FPA NexGen® Planner publications.
Life Away From the Office
As mentioned, Emma remains very close with her entire family who all still live in the Dallas-Fort Worth area. On any given weekend, they are likely to get together for a home-cooked meal followed by a highly intense board game, or renew the competitive fire on the basketball court. She's recruited them to cheer on all Aggie sports with her as well.
When in need of a quiet moment, Emma relaxes in recipes, dreaming up new meals and creative dishes to cook, and she's more than willing to share. She is always happy to bake you a batch of her world-famous cookies, just ask! In addition, you can find her out exploring Irving life with friends, passionately cheering on the Dallas Cowboys, at a yoga class, or taking her high school girls out for a gourmet latte. She is also an active member of her local church.

Raymond James Financial Services is not affiliated with the above independent organizations.
Certified Financial Planner Board of Standards Inc. owns the certification marks CFP®, CERTIFIED FINANCIAL PLANNER™, CFP® (with plaque design) and CFP® (with flame design) in the U.S., which it awards to individuals who successfully complete CFP Board's initial and ongoing certification.