Relationship Manager - Dallas, TX
Amanda Brenner, JD
With a background in estate planning, Amanda knows the importance of taking care of your loved ones as well as planning with a full range of wealth management tools to assist in accumulating, growing, sustaining, and transferring your wealth. Her favorite part of her job is helping her clients put together holistic plans and then staying with them over time so that they can be implemented as effectively as possible.
In April 2021, Amanda joined the Cadent team as a Relationship Manager, a role that befits her eagerness to take the time to get to know you, help you understand your financial goals, and, along with our team, develop a personalized plan to put those goals into action.
One Piece of Advice
"Financial planning is not part of everyday dinner conversation, but it should be."
Why I Became a Relationship Manager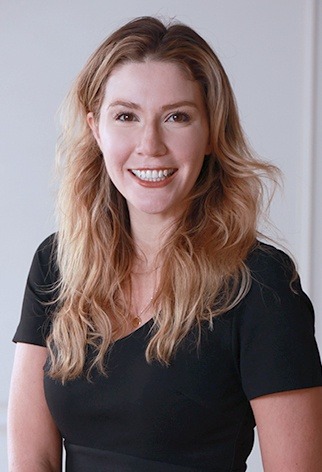 Amanda started her career as an estate planning attorney because she wanted to help people understand and prepare for one of their loved one's most traumatic life events. Additionally, she found this type of planning very interesting and liked getting into all of the details every single day. While practicing, she started looking for ways she could be more involved with her clients' journey and help them even more. After getting advice on which path to take, she enrolled in a CFP® program and ended up loving every moment of it. It was exactly what she was looking for. She got to learn more about the wide range of tools she could employ as well as how she could be more involved in individuals' journeys.
My Career & Credentials
Prior to joining Cadent Capital, Amanda attended law school at the University of Pittsburgh and practiced as an estate planning attorney. She eventually enrolled in the CERTIFIED FINANCIAL PLANNER™ professional program at Southern Methodist University to learn more about how to help individuals accomplish their wealth management goals. She completed the program and plans to sit for the CFP® exam later this year.
Life Away from the Office
Before deciding to call the big state of Texas her home, Amanda lived in Germany as a child, the states of Georgia and Pennsylvania, and even Greece for a brief time working at the U.S. Embassy. She enjoys being involved in the community through professional and personal endeavors such as Toastmasters and various leadership programs. She also likes spending time with her big family (she's one of seven siblings) and her friends playing competitive board games as well as exploring new activities such as ballroom dancing (her favorites are the cha-cha, tango, and waltz). You'll often find her hiking through the great outdoors of the Lone Star State as well.

Raymond James is not affiliated with any organizations mentioned.
Certified Financial Planner Board of Standards Inc. owns the certification marks CFP®, Certified Financial Planner™, CFP® (with plaque design) and CFP® (with flame design) in the U.S., which it awards to individuals who successfully complete CFP Board's initial and ongoing certification requirements.